Overview
There are many different causes of and treatments for
flat
foot. The most important part of treatment is determining the exact
flat
foot type on an individual basis, and doing so early on. The main objective is to become educated on the potential problems, so that you can stop them before they start.
Conservative
treatment is often successful if initiated early. The old adage "a stitch in time saves nine" definitely applies to the human body, hopefully more figuratively than literally. Do not ignore what your common sense and your body are telling you. Yes, you can live without an arch, but never neglect a symptomatic foot. If you neglect your feet, they will make you pay with every literal step you take.
Causes
As children grow, their legs will experience developmental changes that can result in excess flattening of the arches with weight bearing. One example is genu valgum, or knock-
knees
, a usually normal, temporary condition in children at different stages of growth. A tight calf muscle or Achilles tendon can also contribute to a
flat
foot. Many children will experience tight calf muscles as they go through growth spurts. Conditions that are present at birth and are often diagnosed early include: metatarsus adductus, calcaneovalgus and congenital vertical talus. Tarsal coalitions are congenitally fused foot
bones
that cause a rigid
flat
foot often associated with painful muscle spasms. This type of
flat
foot is usually diagnosed later in childhood or in adulthood. Any condition that causes loose ligaments can result in a
flat
foot or lower-than-normal arch. Ligaments are bands of tissue that connect
bones
to each other and have an important role in giving form to foot arches. An example of a condition that causes loosening of ligaments is pregnancy, where normal hormonal changes relax the ligaments. Diseases that cause loose ligaments include Ehlers-Danlos syndrome, Marfan's syndrome and rheumatoid arthritis. If one leg is longer than the other, one foot may be
flat
in relation to the other to compensate. Usually the foot on the longer limb will have a flatter arch in an effort to shorten that limb, balancing-out the unevenness. Leg length inequality can be caused by spinal abnormalities such as scoliosis. It can also be due to an actual difference in length of one leg bone compared to the other.
Symptoms
Many people have
flat
feet and notice no problems and require no treatment. But others may experience the following symptoms, Feet tire easily, painful or achy feet, especially in the areas of the arches and heels, the inside bottom of your feet become swollen, foot movement, such as standing on your toes, is difficult, back and leg pain, If you notice any of these symptoms, it's time for a trip to the doctor.
Diagnosis
Determining whether you have fallen arches may be as easy as looking at the shape of the middle bottom of your foot. Is there any kind of arch there? If you cannot find any kind of arch, you may have a
flat
foot. There are, however, other ways to decide in case you're still not sure. Another way to figure out if you have
flat
feet is to look at a few pairs of your shoes. Where do you see the most wear on the heels? If you notice significant wear in the heel and the ball of the foot extending to the big
toe
, this means you are overpronating. Overpronators roll their feet too far inward and commonly have fallen arches. To figure out if you have
flat
feet, you can also do an easy test. Get the bottoms of your feet wet and then step on to a piece of paper carefully. Step off the paper and take a look at the print your foot made. If your print looks like the entire bottom of a foot, your feet are
flat
. People with an arch will be missing part of the foot on their print since the arch is elevated off of the paper. Regular visits to your podiatrist are highly recommended.
bestshoelifts
Non Surgical Treatment
Foot orthotic devices can stabilize some of the causes of
flat
feet, optimize muscle function and reduce the occurrence of painful symptoms. Generally, a custom-made semi-rigid functional posted orthotic is effective for
flat
feet. These devices are prescribed based on a thorough biomechanical examination by a qualified chiropodist/podiatrist. Over-the-counter arch supports may be helpful for mild cases, but often prove ineffective to relieve symptoms associated with flatfoot. Wear shoes with a good fit in the arch. Keep active and fit to strengthen leg and foot musculature. Control body weight to decrease load on the feet. Avoid prolonged periods weight bearing with bare feet. Taping to support strained ligaments and joints. Physical therapy modalities such as ultrasound. Referral for surgical correction a severe symptomatic flatfoot.
Surgical Treatment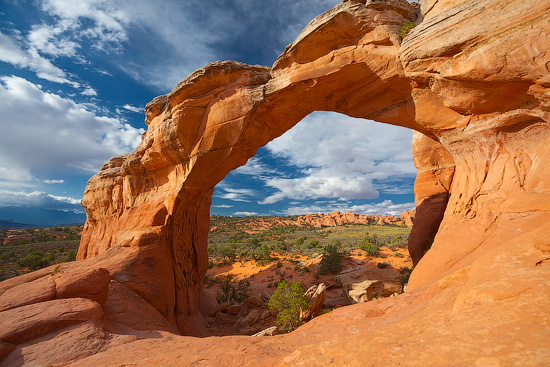 A combination of surgical procedures can be used to reconstruct the flatfoot. Generally, these procedures can be separated into those that correct deformities of the
bones
and those that repair ligaments and tendons. Your orthopaedic surgeon will choose the proper combination of procedures for your foot. Surgery of the foot can be performed under regional anesthesia, which is numbing the foot and ankle with a nerve or spinal block, or general anesthesia, which may require a breathing tube. A nerve block is often placed behind the
knee
to reduce pain after surgery.
After Care
Time off work depends on the type of work as well as the surgical procedures performed. . A patient will be required to be non-weight bearing in a cast or splint and use crutches for four to twelve weeks. Usually a patient can return to work in one to two weeks if they are able to work while seated. If a person's job requires standing and walking, return to work may take several weeks. Complete recovery may take six months to a full year. Complications can occur as with all surgeries, but are minimized by strictly following your surgeon's post-operative instructions. The main complications include infection, bone that is slow to heal or does not heal,
progression
or reoccurrence of deformity, a stiff foot, and the need for further surgery. Many of the above complications can be avoided by only putting weight on the operative foot when allowed by your surgeon.